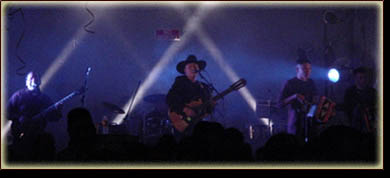 Biography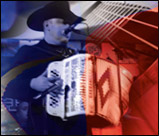 Fantacia was born in the summer of 1994 in Seguin, TX. Brothers Enrique Rangel, Jr. and Joshua Rangel began practicing a variety of music with friends. The two soon afterwards convinced their father, Enrique Rangel, Sr. to join, followed by the addition of Steven Camacho playing keyboards. With the new cast assembled, the band discovered the core essence of their sound and the mystic experiment called Fantacia sprang forth.
Although influenced by the wide variety of vibrant and experimental music spanning the free-wheeling decades of the '70's, '80's and '90's, Fantacia committed to playing Latin music. Influenced by groups such as Los Palominos and La Mafia, Fantacia released their first album, titled Fantacias in 1998 featuring two original songs: Como Tu and Linda Munequita.
With their music being played on local radio stations and their popularity growing, Fantacia followed up their debut by releasing their sophomore effort in 2002 titled, La Herida. This CD established Fantacia as one of the up and comers among Latin music fans and doors began opening up for the group. Opening up for acts such as David Lee Garza y Los Musicales, Marcos Orozco, Campanas de America, Los Desperadoz, Augustine Ramirez, and Ruben Naranjo, Fantacia has also performed at N.I.O.S.A and The Tejano Academy of Fine Arts festival in Corpus Christi, TX. further proving the band's popularity and unique style of interpreting latin music.
Fantacia's current effort "Sangre," marks the culmination of years of seasoned songwriting and performing. Blending TexMex, International Cumbia, classical and Spanish guitar rhythms, Fantacia's music evokes the imagery of ethereal dream worlds, ghostly legends, loves lost and found. Plans for a large scale tour are currently under way.
Fantacia would like to thank God, family, friends, and everyone who has supported them in every aspect and contributed to the never-ending fantasy called Fantacia.
By Danny Rivera and Kevin O'Coffey